WHAT IS WAGE THEFT?

Wage theft is the denial of wages or employee benefits that are rightfully owed to an employee. Wage theft can be conducted through various means such as:

- prevailing wage violation,

- failure to pay overtime,

- employee misclassification,

- illegal deductions in pay,

- working off the clock,

- meal break violation, or

- not being paid at all.

If you are non-union worker, or know of a non-union worker

to know your rights.

If you are a LIUNA member and believe you are being cheated,

contact your union agent.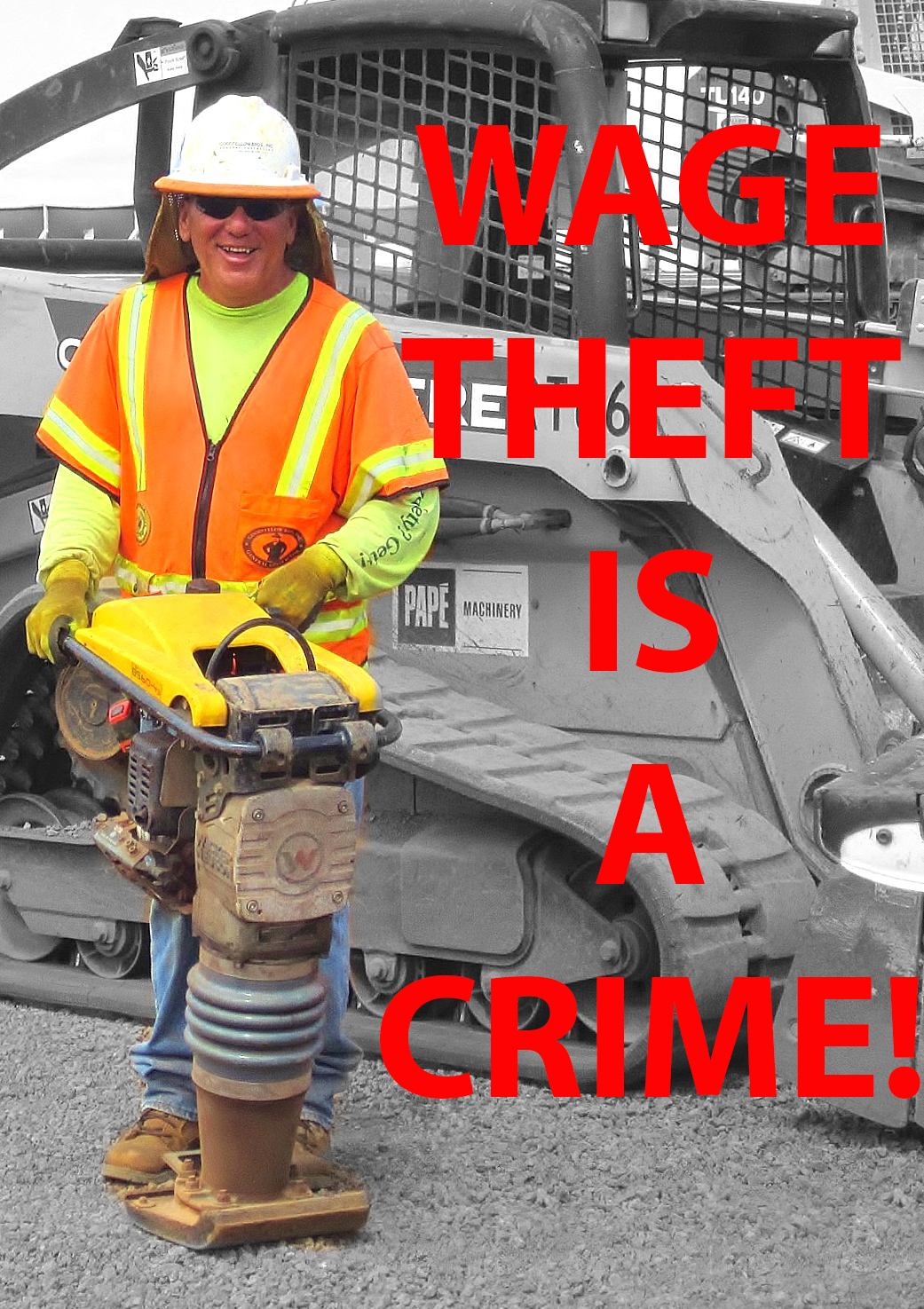 LABORERS-EMPLOYERS COOPERATION AND EDUCATION TRUST